Design is our
homebase, design thinking is our

natural reflex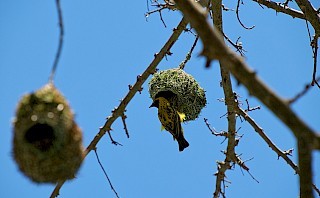 What we do
We combine the power of design thinking with our creative skills and expertise to develop impactful results.
Design is
constructed
creativity
The Double Diamond
We work in a systematic way to facilitate the co-creation process. It is called  'the Double Diamond'. Each project will pass four phases: discover, define, develop, deliver. Every phase consists of different TRACKS that help to deliver the best possible result (so no skipping!). Together we decide which flow fits with the projects goal. This is how we design impact.
Discover
The first diamond helps to understand what the problem is. It involves research and learning from people in and outside the team.
Tracks*
The BIG idea
Sustainability
Brand, consumer, competition
Benchmark concepts
Design codes
* tailor-made per project
Define
The found insights and facts are brought to choices and definition of strategic choices for the project.
Tracks*
Purpose
Business Model Canvas
SDG contribution
Brand strategy
Briefing for design
* tailor-made per project
Develop
The second diamond starts with creating answers to the clearly defined problem, seeking inspiration from elsewhere and co-designing with all skills at hand. 
Tracks*
Product portfolio
Customer Journey
Product prototype
Branding
Concepting
Mediaplan
(Fygital) Store design
* tailor-made per project
Deliver
Delivery is all about creation, rejecting all that will not work and improving the ones that will. Final design of anything is the result.
Tracks*
Financials (bizzplan)
Experience Journey
Packaging 
Socials
Sales kit
* tailor-made per project
What to expect
In first, The Impacters are a creative collaboration of designers. Strategists, specialists, conceptual thinkers, food designers and skilled art directors. Online & offline. Together we offer everything any client can wish for in designing and communicating impact.
Life Cycle Assessment. To measure the current and desired environmental impact.
Consultancy on business model. We help to decide which model suits your impact business best. With the Business Model Canvas. 
Branding. Design of any branded message. 
Brand analysis. Quantitative and qualitative data on the status of your brand.
Brand Strategy. For new and exciting brands we run a process which sets out the purpose, values, personality and future goals for the brand.
Archetypical positioning. We offer a strategic flow based on the insights from Carl Jung.
Creative reviews. We organize a thorough analysis of your designs and communication and report back to you.
Creative concepting. Brand-wide or project specific, we develop creative concepts from which the branded world is designed.
Identity design. The design of all corporate communication. 
Packaging design (circular, structural, graphic). 
Online design. To create you store or to send out your impact message. Stand alone and platform based.
Trade Show design. To create your physical presence at any occasion.
Storytelling. Short and long copy. We can tell your story or create the one you miss.
Campaigning. Your mission needs to connect to the audience. We can create the integrated campaign to tell & sell.
Content Development for Social Media. If your audience is somewhere out there, we happily create instagram content to celebrate your impact message.
Field tours (trends, design, retail, catering). Without knowing what is out there, you cannot act. So, we'll guide you through the jungle.
Basically: we'll get your shit together so you can focus on what you do best:
Being a devoted
entrepreneur
for the good!
Projects
We are an experienced start-up. And honestly: we do not have a massive portfolio of projects of our own. Yet. But we have started. Together with some brave, smart entrepeneurs. So take a peek and know what we are designing at this moment.